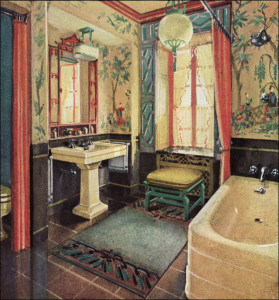 Let thy mind's sweetness have its operations upon thy body, thy clothes, and thy habitation. – George Herbert, British Poet.
The bathroom is one of the largest topics of discussion in Feng Shui. Bathrooms of the era were somewhat primitive and very rural in aesthetic in the era when Feng Shui originated. They developed a stinky reputation as a place to avoid. The people of that time could not have conceived the notion of the convenient and beautiful bathrooms we have today. You can even find bathrooms at ahminstallations.co.uk that are easily accessed by the elderly and those with poor mobility. As it is a central part of any living environment, a good bathroom should be a place where one can bathe, reflect, and take care of their "business."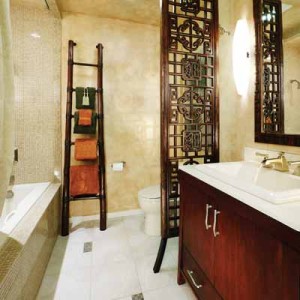 Here are some auspicious tips to help you get started in creating the ideal bathroom: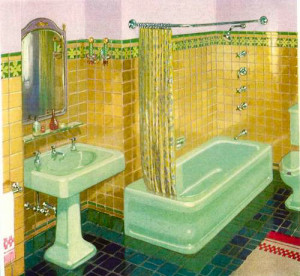 Cleanliness is next to… Keeping the bathroom clean is quite a chore (one I am not fond of). But, keeping the bathroom in pristine condition attracts positive energy, and the lack of germs in the area can fend off colds and illness. Try to get on a regular bathroom cleaning schedule if not on one presently. Some cleaning jobs in the bathroom are a lot more difficult than others. For example, one of the most time-consuming jobs is cleaning the tiles in the bathroom. Whilst this takes a long time, it is essential as the tiles can collect dirt and grime. However, a lot of people find it much easier to look for tile and grout cleaning melbourne companies to do this task for them, ensuring that the job is completed to a high standard.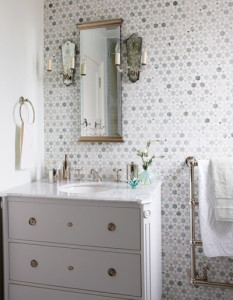 The Walls. There are many different, beneficial things that can be done for walls in bathrooms. The two things I would suggest are to keep them a light, pastel color or white. Or, go more earthy with it – using stone, slate, wood, natural materials. But these are just the first, easiest two of many options.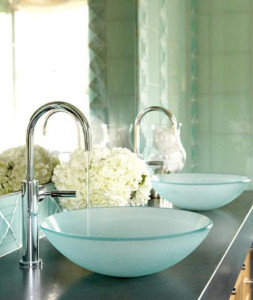 A Spa Day. Who says spa days can only be an occasional thing?

They should be an everyday thing.

Make your bathroom more spa-like with the help of lush towels, a comfy robe, beautiful art, a great bath mat – anything that is reminiscent of a luxurious spa getaway. (For me, it's my shower curtain. It reminds me of a fancy hotel.)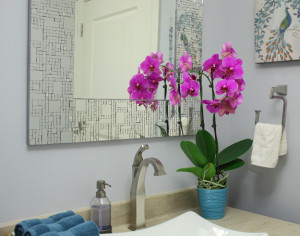 Plants in the Bathroom. Living plants are a wood element, and are excellent in bathroom environments with lots of light. In addition to making it feel more like a retreat, they can help to keep positive energy in the home, rather than having it go down the drain. Bamboo and orchids are two of the many types of plants that thrive in this part of the house. With any plant, however, use caution if you have children or pets, as some can be poisonous.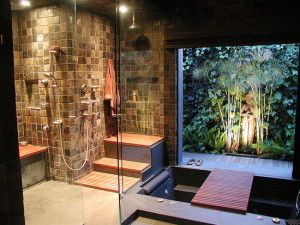 Be Cleansed. Invest in a massaging shower head. There are many on the market today with a variety of prices for every budget. I suggest getting one with different speeds and rhythms.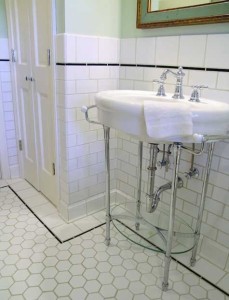 Working Pipes. Make sure the plumbing in the bathroom is in good, working order. Clogged drains can keep negative energy, also called sha, in the environment. It also literally keeps waste in the confines of the home. These should be mended as soon as possible. Leaky faucets can cause an audible sha, which can frustrate the occupant and disturb rest.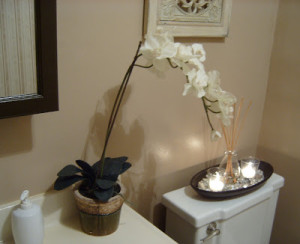 Aroma Therapy. Bring about a new scent in the bathroom by lighting a candle or placing an essential oil diffuser in the environment. The new scent will help to cover any foul odors nearby, and foster a more tranquil and relaxing climate. I suggest using non-chemical alternatives first. (However, if one must use sprays and such, FeBreeze and Air Wick are the best). Vanilla, jasmine, lavender, and sandalwood are some amazing scent options – just make sure it's appealing to those who use the bathroom.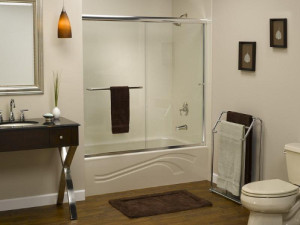 The bathroom is the space we prepare and groom ourselves at the start of each day. It is also the space we adjourn to every night before departing to the bedroom for sleep. And we visit this room throughout the day when we have to "do our business." Therefore, it should be a room that is liked. In fact, I plan on spending a lot of time in my bathroom tonight – taking a long, relaxing bubble bath.