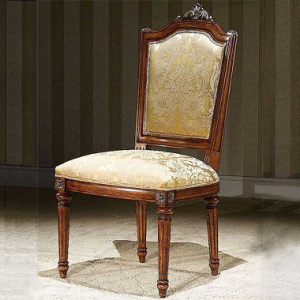 A chair's function is not just to provide a place to sit, it is to provide a medium for self-expression. – Evan Davis, British Economist
I was dining at a Mexican restaurant in West Hollywood once, and the whole experience was ruined due to the horrid chair I was sitting in. It was woven, uncomfortable, and too tall for the table at which we were seated. My knees kept bumping the table top, and the wicker weave waffled into my skin. No matter how delicious the food or how captivating the company, the experience was tainted due to the wretched seating.
In home environments, dining chairs often get overlooked because so much time is spent choosing a table. Most people will go out, buy a table, and the chairs come with it. However, in many of these prefabricated sets, the chairs in the collection are not the most beneficial option. In fact, at times they can be downright uncomfortable or ugly. To enhance one's dining experience, and attract more chi to the home, here are my suggested specifications for getting the best kind of dining chair: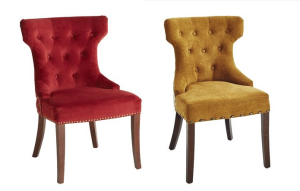 Embrace the Chair! If one doesn't like the shape, size, color, etc. of the dining chair in question, it will never be used. Or, on the rare occasions when it is used, negative feelings will arise. Like the other pieces in the home, dining chairs should reflect the personal taste and style of the occupants.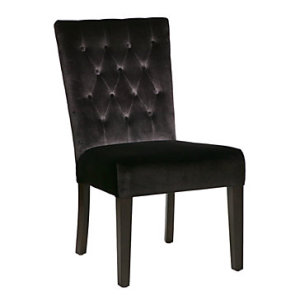 Dine in Comfort. No one likes to sit on pins and needles. All chairs should have a comfy seat. Upholstered seating rarely has this problem, but some wood, plastic and metal seating can cause inadequate relaxation. A quick way to fix this issue is to add a seat cushion. As for the chair's upholstery, avoid getting white or light-colored fabrics, as these tend to get dirty much faster than their darker counterparts – especially if there are children, pets, or clumsy people in the area.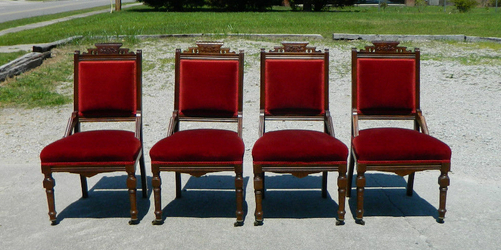 Have a Solid Back. In feng shui folklore, it was believed that one's enemies could stab one in the back much easier if there were openings in the back of the chair. While I may not necessary follow this theory, I do believe in back support. The more solid the back of any seating, the better the reinforcement. Also, having a solid chair back will make the occupant feel much more secure and at ease than sitting on a stool or ladder-back chair. Short answer: The more solid a chair back, the better. In saying that, you may go for steel dining chairs if they are more aesthetically pleasing as well as supportive.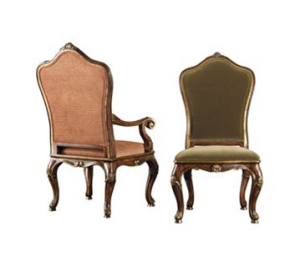 Henredon
Sleeves or Sleeveless? Dining chairs do not need to have arms. In fact, most do not. However, in very formal or traditional settings, the two chairs at either end of a dining table will have arms, while those along the side will not. Both kinds are good, it's purely a matter of preference.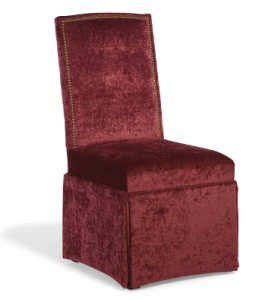 Choose Comforting Materials. Generally, a chair should ideally be constructed of wood, or upholstered in some way. While there are some exceptions to this rule, I find these are the best choices. Keep the weight of the chair not too heavy.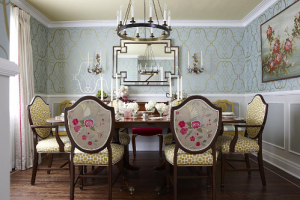 The Table/Chair Connection. If you already have a table, and are getting chairs to accompany it, measure the distance between the seat and the table top. If it's too wide a distance, it will feel as if you are sitting at the kid's table. If they are too close together, one will continuously bump their knees and legs on the table top. (I mention this because I have experienced both, and they are equally unpleasant.)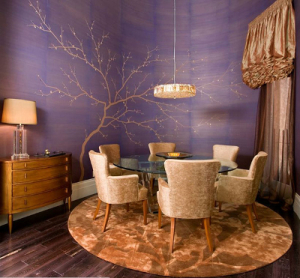 How Many Should I Have? This depends on the size of the dining table and the environment. Most people will usually have four to six chairs. If one has a round or oblong table, then an even or odd amount of chairs can work. If one has a square, rectangle, or oval table shape, then an even amount of chairs should be surrounding the table.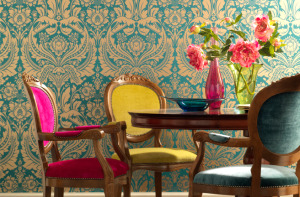 Game of Thrones. A good quality dining chair can be somewhat expensive. I would first suggest acquiring chairs from estates sales, Craigslist, or second-hand retailers. One can find much better quality of a chair for far less money. As always, use your best judgement. (All of my dining chairs I've either purchased at gently used thrift stores, or have been given to me by friends). As for buying new, plan on spending about $100.00 per chair. Many online retailers such as Ebay, Overstock, Amazon and the like will have great deals, many with free shipping.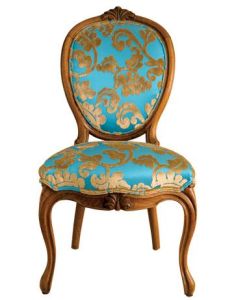 Dining in style and comfort should be a way of life, not just something we treat ourselves to every now and then. In our home dining experience, the chairs decide your level of comfort, and that's why purchasing high-end and quality dining chairs is essential for mealtimes. Having auspicious seating in one's dining environment will greatly benefit the conversation, comfort, and appetite of all, making meals not just a sharing of food but a celebratory event.