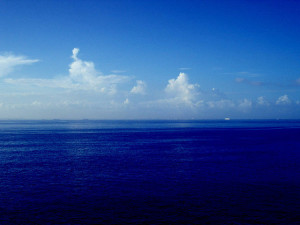 If the sight of the blue skies fills you with joy, if a blade of grass springing up in the fields has power to move you, if the simple things of nature have a message that you understand, rejoice, for your soul is alive. – Eleonara Duse, Italian Actress
Blue is a very calming and cool color in Feng Shui. Connected to the North and Northeast areas, this color is directly related to:
Relaxation
Healing
Inspiration and Confidence
Wisdom and Knowledge
Security and Dependability
Nobility and Honesty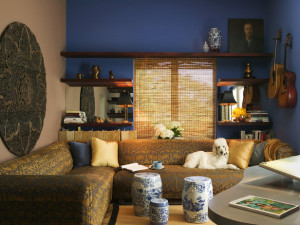 Blue is representative of the water element, and can be used in many ways to create a more tranquil and inspirational environment. The #1 favorite color of all people, blue is an ideal shade for living rooms due to its historically royal symbolism.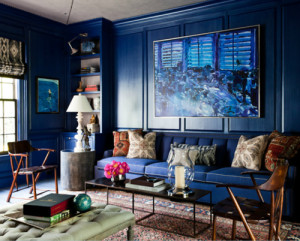 Because of its close connections with higher knowledge and wisdom, blues are great for libraries and rooms devoted to study.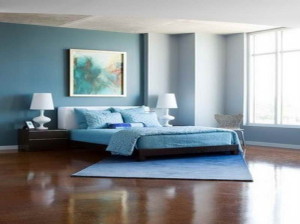 Blue, however, should not be used for adult bedrooms. Too much of the water element can negatively affect one's romantic and love life. It can give off a cold feeling to the occupant, resulting in damage to emotional ties and sex drive. However, if one's heart is set on blue, make sure there is enough golds or yellows in the space to balance the blue shades.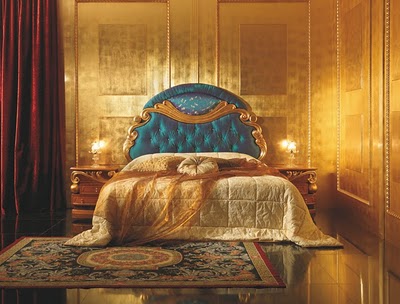 Gold, a metal element, feeds into water, and will help to balance the coolness of the color. Blue and gold together also create a very regal and refined space when paired together.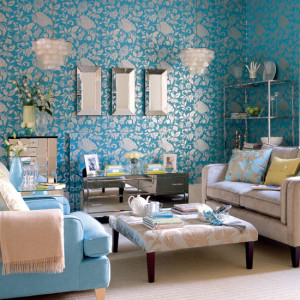 Other metal colors, such as white or silver, can also work to balance the blues. This color combination is good for lively rooms, like in the gorgeous sitting room above.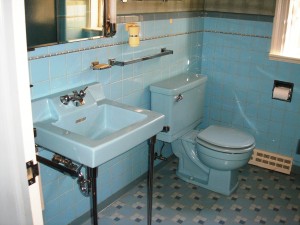 Light and pastel blues are excellent for bathrooms. The hue lends itself in establishing a spa-like environment, which every bathroom should possess. Bathrooms can also achieve a spa-like environment by looking at installing a shower door direct from an online store. These glass doors can make the shower larger and the bathroom brighter, which can complement the blue theme of the bathroom well. Just remember, if you want to install any new facilities in your bathroom then contacting a plumber is vital. A friend of mine recently had a vintage blue sink and toilet fitted in her bathroom after reaching out to Sharp Plumbing & Heating. You can check out their website here: sharpplumbing.com/about-us/. Do let me know if you have any blue tones in your bathroom as I am looking for some inspiration for my en suite at the moment. Furthermore, making sure that all your drainage systems are working efficiently and you are noticing any clogged drains within your home is important because if so it would be better to get the problem fixed quickly. If you do notice any of these problems then you would need to make sure you have a plumber who is specialized within this field. This includes companies like Dependable Rooter & Plumbing provides sewer repair quickly and efficiently.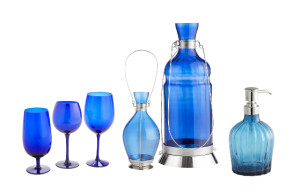 One easy way to add more blue in your environment is with glassware, like the selections above from Pier 1. I love the cobalt hue of the stemware.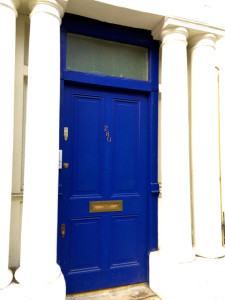 Front doors, when painted a bright, royal blue, can attract highly auspicious energy. It worked for Hugh Grant in the movie Notting Hill. (There are many references to the color blue in this film)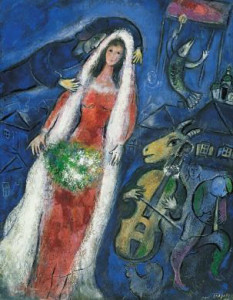 Create your own Blue Period. Another way to bring the beneficial blues is with visual art. Also from Notting Hill is Chagall's La Mariee. A beautiful bride and a violin-playing goat, with sophisticated shades of midnight and cerulean throughout.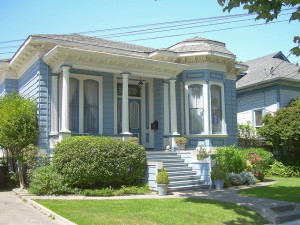 So if you are looking for more serenity, relaxation and confidence in your life, try indulging in the azure color of the sky, and see what astounding changes come to pass.