Silver bells, silver bells. It's Christmas time in the city. – From the carol Silver Bells, composed by Jay Livingston and Ray Evans 1950
One of the most well-known precious metals in the world is silver. Known as argentum in Latin, silver is used for a variety of things, including solar panels, jewelry, tableware and flatware, photography, currency, and various medical uses, to name a few. In addition to silver being a great example of the metal element, it's also a color. When used correctly, silver can bring highly auspicious energy to an environment.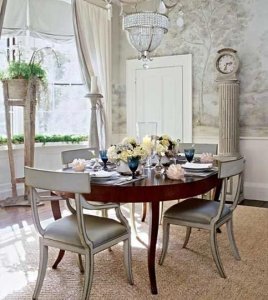 Here are some feng shui ways in which one can add more silver to their life, both year round and during the festive holiday season: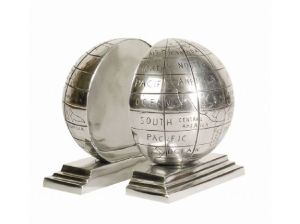 Traveling Abroad. Metal elements, including silver, are highly beneficial when placed in the northwest area of a room for increasing travel energy and foreign connections. A silver globe, or a silver replica of the Eiffel Tower, for example, would be excellent in this area.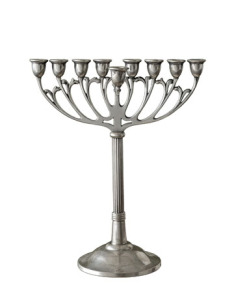 Divine Energy. The northwest is also the area of honoring religion. Placing a cross, menorah, or other religious icon composed of silver would be highly auspicious here.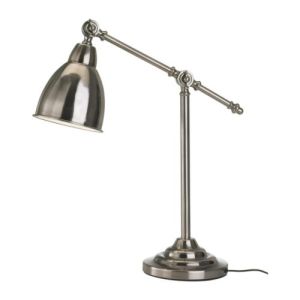 Ovals and Circles. The shape that corresponds with the metal element is the circle or oval. Great silver examples using this shape include picture frames, trinket boxes, drink shakers, and candle holders. Circular shapes are also considered to be very welcoming and calming.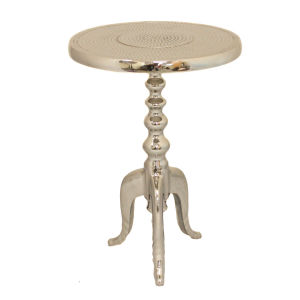 Circulation. Because of its properties as a natural conductor for energy, silver can aid in various kinds of circulation. This can be social, in guiding one to meet a variety of helpful and interesting people. It can also be physical, in assisting with blood flow and prosperous health. It can also help in getting mentally unstuck, be it in personal routine, ruts, or creative blockage.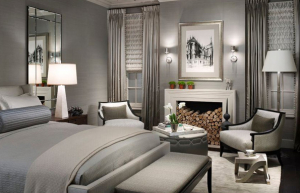 Stimulate the Wealth. Silver is used as a form of currency throughout the world, usually in the form of coin (a circular shape). Luxurious silver items can help to attract abundance and prosperity to a home. I find these work best in the northwest (helpful people and travel) or southeast (abundance and wealth) areas of a room. Some examples here would be silver antiques, or anything silver that is prosperous to the occupant.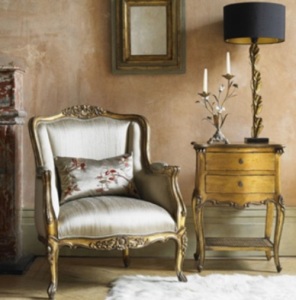 Glitz and Glam. When silver is combined with white, gold, or blue, a relaxing and sophisticated environment is created. White, gold, and silver are all colors connected to the metal element. Blue is representative of the water element, which metal flows into directly in the productive cycle of the elements. Because of their monetary connections, silver and gold together also create a very regal and glamorous atmosphere whenever placed together.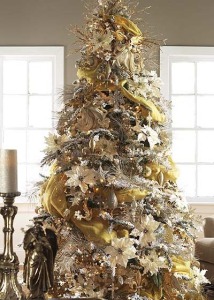 Silver Bells. Silver can be a great color in decorating for the holidays as well. From Christmas ornaments, to metallic pumpkins, to tinsel adding a touch of silver to everything, this metal element can help to calm the stress that these celebratory times can sometimes bring.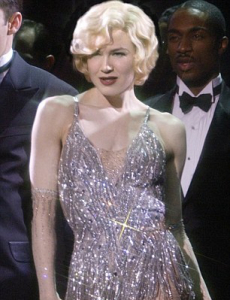 Wear Some Silver! Silver jewelry is a wonderful choice to add some sterling to one's own personal energy. Belts and shoes with silver buckles are also good. Another option is to use the color silver in ties, scarves, shirts, and the like. (My red vintage tie with the silver bells on it will be making many appearances this holiday season.)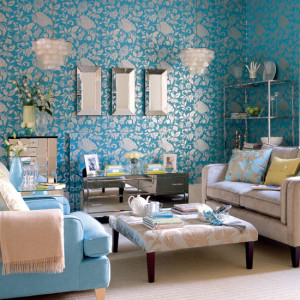 Enchanting and alluring, the color and element of silver continues to soothe and sanctify the human soul. If you would like to learn about even more ways to incorporate a little silver into your own home, you can look here for some additional online interior design inspiration. Personally, I will be adding some more sterling energy to my home, perhaps in the form of an ornate sugar bowl, or with some new, posh bookends.