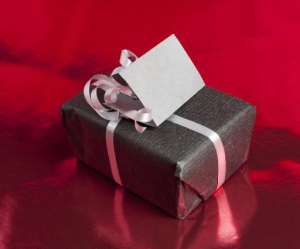 Every gift from a friend is a wish for your happiness. – Richard Bach, Writer
The holiday season has descended upon us, and many (myself included) are still in the midst of locating those perfect gifts for the special people in our lives. Now, if you are on top of the ball, your shopping is done. But many of us are still scampering to gather presents for under the tree. Online shopping could make this easier (providing you have still left time for it to be delivered in time!) but not everyone is familiar with the world of shopping online. Salesforce provide a great guide on ecommerce to get you started. Below are some helpful feng shui guidelines for selecting those items that will be ideal for the loved ones in your world, not just for the winter holiday season, but for year around: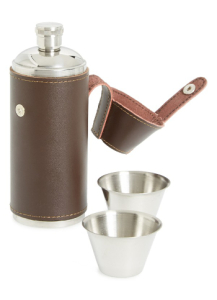 What does the Person Like? I was shopping recently for a friend's birthday, and was completely stumped. I had what I like to call shopping block. So, after conferring with another friend, I chose to go with whiskey. The birthday girl in question loves it, but I wanted to get her something whiskey-related, that would be both stylish and practical. Thankfully, I stumbled upon a great camping flask (pictured above) that came with two small cups and a leather cover. It was perfect. An item connected to a love of something close to the recipient's heart.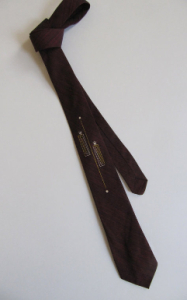 What is their Favorite Color? Not everyone has a favorite color, but if there is a specific hue that someone is attracted to, gifting almost anything in this shade will be appreciated and welcomed. Once again, it depends on the individual's taste. (My favorite color is burgundy, so nearly anything near this shade wins me over, like this vintage 1950's tie from ManUpVintage on Etsy.)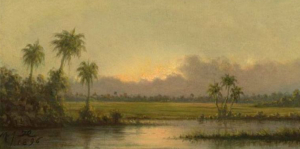 Landscape Art. Landscapes are one of the best options for art, and for a prosperous gift. A calming and elegant landscape like the one above can attract highly beneficial chi (good energy) to all environments. Landscape photographs can also work, as well as more permanent installations like mountain wallpaper. You could choose a piece that resonates with the giftee, put in the time to turn it into a one of a kind piece of art, frame the diamond painting and then present it. This gift can be very intimate to the recipient, if there is a personal connection to the location of the piece.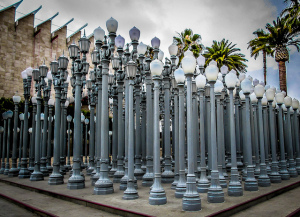 Museum Membership. If a painting or wall decor isn't suitable, introduce them to some more art with a museum membership. These differ from museum to museum, so check on their respective websites for details. If you are in the Los Angeles area, I suggest a membership to LACMA. In addition to the incredible collections of art, they have intriguing events, two restaurants, and free live jazz on most Friday nights. Details for them can be found here: http://www.lacma.org/membership/join/gift-memberships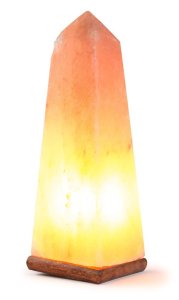 Himalayan Salt Lamp. One of the best feng shui gifts to give is a Himalayan Glowing salt lamp. These lamps, comprised of a large salt crystal, have a myriad of health benefits. When placed near a television or computer, these can help to balance the negative ions produced by EMFs (electromagnetic fields). They are also quite pretty, and make great light sources for any room. Many online retailers have them at reasonable prices, including Amazon, NoMoreRack, and Ebay. Avoid getting the white ones, however, as these tend to be brittle and fall apart. Try to get one in the classic peach color, or in a cranberry hue.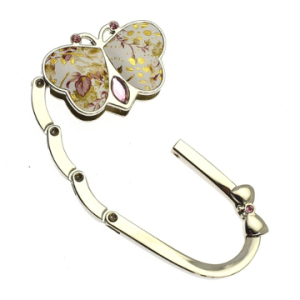 Purse Hooks. Another incredible gift is the purse hook. One way a person's sense of wealth and prosperous energy is carried with them throughout the day is in how their money is stored. For most women, that is in a wallet in their purse or bag. These should

never, ever

, be placed on the floor, for many reasons: 1) It's unsanitary, especially if placed on, say, on the floor of a public restroom. 2) Things call fall out much easier when placed on the floor, people can trip over them, etc. 3) A loss of money and finances will occur, being that the money is not "respected" and elevated to a higher position. The great invention of the purse hook allows users to take out a portable clasp and sling it over the side of a table or bar at their convenience, hanging the handbag from the provided curve. These are becoming more and more popular, and are great as a gift or stock-stuffer.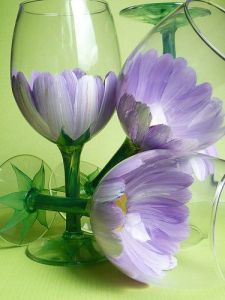 Make Something! Depending on one's skill set, making something homemade is an excellent way to present a truly meaningful gift. Knitting, sewing, baking, cooking, upcycled home goods, art – these are just a few of the ways that one can DIY a gift. There are millions of ideas online to provide inspiration, and many have instructions. Remember, make the gift appropriate to the individual. (Being that I love wine, my friend Amy made me a classy set of wine glasses that she hand-painted herself years ago. One of my favorite gifts to date, and I use them all the time.)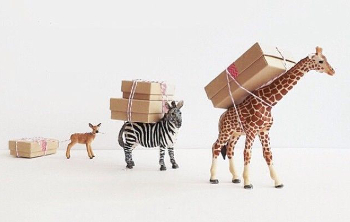 Being that people buy gifts throughout the year (not just for December), the Feng Shui Gift-Giving Guide will be an ongoing series with new, gifting ideas from a feng shui standpoint. I hope some of these tips will assist you in finding or creating those ideal gifts that will light up the lives of your loved ones. Now, to continue with my online Christmas shopping…