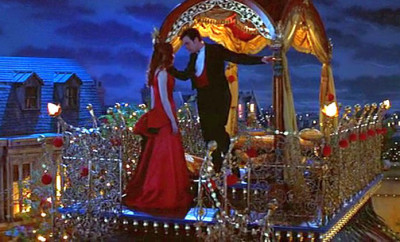 I will only let you touch me, if your hands are so full of intention, that every brush of your palms feels like you're writing a novel on my skin. – Azra T., Author
One of my all time favorite movie moments is the elephant scene from Moulin Rouge. The poetic Christian (played by Ewan McGregor) is mercilessly persistent as he attempts to win the affections of the lovely Satine (played by Nicole Kidman). He pursues her atop a giant elephant-shaped chamber quoting lyrics from several artists (including Paul McCartney, Dolly Parton, and KISS), in his very own love song medley. Satine eventually does give in to Christian, and the couple have a compelling on-screen love affair. Maybe Moulin Rouge was a little to tame for you and you prefer something a bit steamier, if you like hot clips, why not try tubev sex right now, it's definitely not tame.
As St. Valentine's Day approaches, thoughts of love and romance – or absence of such – are wondering though the minds of nearly everyone. For some, this holiday is revered. For others, this celebration is anything but. Regardless of one's single or paired status, there many ways in which feng shui can assist in beckoning more romantic chi to your world.
Here are some scintillating suggestions for attracting more love and sensual energy: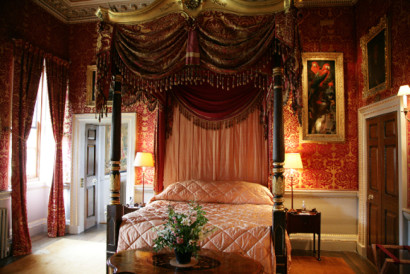 Red Parrot Bedroom, Holkam Hall
The Area of Romance. In Classical Feng Shui, the best area for attracting love energy is the southwest of any room. The following tips will help in any part of the environment, but I suggest trying them here first. If it doesn't feel right here, change it.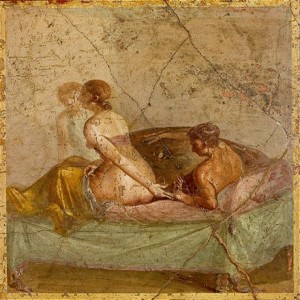 The Secret of Durable Pigments
What is Sensual to You? Sensuality and romance are very subjective, and different for each person. One should have things in their environment that embrace their own definition of sensuality. The bedroom is the best place for these specified items, as this is the room devoted to romance.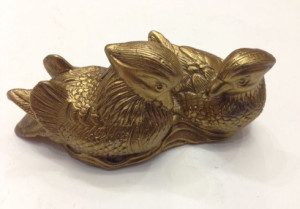 Two by Two. Pairs of objects aid in drawing more romantic energy to the space. Some examples of great pairings are candles, vases, books, lamps, pillows, and chairs. In feng shui folklore, mandarin ducks are exalted symbols of true love and happiness in relationships. Because they mate for life, they have been credited with high loyalty throughout the centuries. Mandarin ducks are just one of many auspicious examples of a great pairing. (However, they are not for everyone.)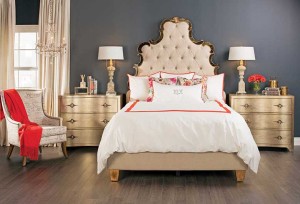 Night stands. Two pieces of bedroom furniture that are often overlooked are night stands. First, they are another great example of a pairing in a bedroom. If one is single, having that additional nightstand says to the universe that you are ready to share your bed with someone, thus bringing more romantic energy to the environment. If a couple is occupying the space, the night stands help to keep balance in the relationship. They don't have to match exactly, but they should be roughly the same size, height and weight. Romantic nights in your relationship while you enjoy the company of your love can be appealing. And sex toys have an important role to play here as well. Wand vibrators and magic wand massagers (available from online retailers such as https://kandid.com/) can help to rekindle the romance in your relationship.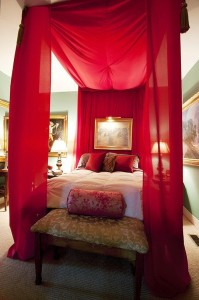 The Color of Love. Colors are a great way to bring more love to one's life. For passion and sexuality, play around with shades of red. For love and devotion, use pink in the environment. Or a combination of any of these colors in different hues. Warm golds, creams, whites, lavender and violets are also ideal colors for attracting love. And this isn't just limited to the environment. Try wearing some of these colors, and seeing how you feel.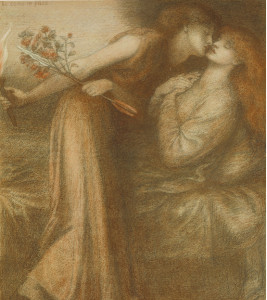 Romantic Art. Paintings or photos using any of the pigments mentioned above is another way to bring more love into the world. Pieces that portray happy couples or iconic love symbols offer even more options. It's important to find art that is sensual and romantic to you! And, if the space is shared by a couple, they both need to like the art and feel that it's romantic in nature.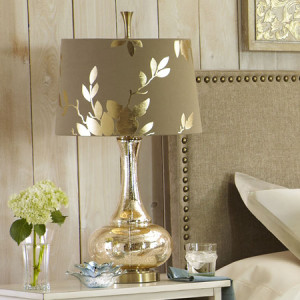 Sexy Lighting. Acquire some beautiful, sexy lamps for your environment. If there are already two night stands flanking the bed, get a lamp for each one. They don't have to match, but should roughly be the same size and height. Like art, a sensual lamp is subjective to what the occupant considers sexy. A lamp should be a work of art that also functions, not just an appliance. Candles bring actual fire to an environment in a small way, but it's just enough to stir romantic passions. Also, consider putting ceiling lights and sconces on dimmers, to strike a more amorous ambiance. This is a common theme in a variety of porn videos online. See taboo porn available only at nu-bay.com if you're interested to find examples of this.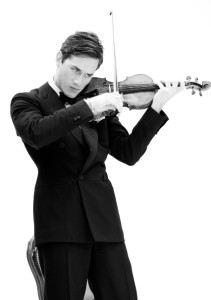 Music. Music is another thing that can be sensual, but it's also subjective to those in the space. One may find country music sexy, whereas another may prefer New Age or Jazz. (Personally, I think the works of Etta James and Sade are highly sensual.) Play around with various songs and genres, and make a mix of what is sexual to you.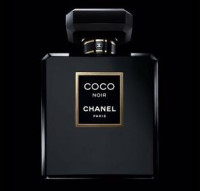 The Sweet Smell of… For centuries, aromatherapy has been used as an aphrodisiac. Candles, incense, and essential oils are highly beneficial ways to introduce these into an environment. There are a vast number of different smells to enhance romance and ease stressful issues. Like music and art, it's also subjective to the occupants of the space. Some classic examples of erotic scents are rose, jasmine, neroli, cinnamon, sandalwood, ylang ylang, and fresh-cut grass, all perfect for either a night of romance or a night of enjoying your own company on tubev.sex. For myself, I like the scent of the Greenhouse candle from Yankee Candle Company. It's sadly been discontinued. Still, play around with different scents, and see what speaks to you.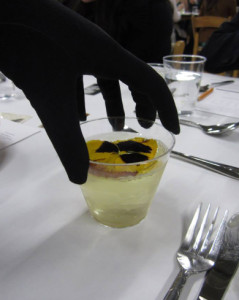 Something Tasty. Food can also be used to enhance an environment in a romantic way. There are a myriad of different types of sensual food, including oysters, red wine, chocolate, and oats. For more on this, visit one of my favorite sites called Eat Something Sexy. A vast amount of information including recipes, food reviews, and aphrodisiac libations can be found here: http://eatsomethingsexy.com/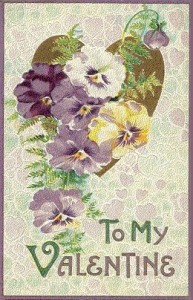 To everyone reading this, whether single or not, remember that there are various forms of love, not just of the romantic variety. And they should all be praised. I hope these few tips help to draw more love energy into your world. As they say in Moulin Rouge, "The greatest thing you'll ever learn is just to love, and be loved in return."