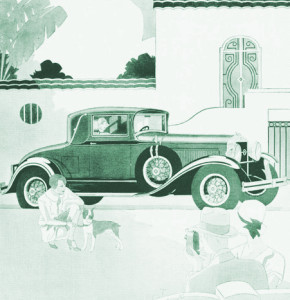 It's a never ending battle of making your cars better and also trying to be better yourself. – Dale Earnhardt, Race Car Driver
When feng shui first originated about three thousand years ago, it was inconceivable in the minds of people then that there would be covered wagons that could run without the aid of beast, but rather with oil and machinery. Today, we call them automobiles. Cars, in of themselves, are small, portable environments. If you have a car, and spend a significant amount of time inside your car, – say during a workday commute, or on a road trip, or just stuck in traffic (which happens often in Los Angeles) – this portable room becomes a safe haven while traveling. And the experience of driving or riding in an automobile should be as comforting and thriving as possible.
Here are some jet-setting tips for automobile feng shui: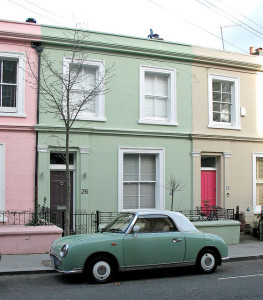 Keep it Clean. The outside of the car should ideally be cleaned every month or two. Most people, however, neglect the inside. Remember to dust the dashboard, steering wheel, and all components at the front of the car once a month. These areas get extremely foul and grimy. Clean out from under the seats, inside any seat or door pockets, and inside the glove compartment. Vacuum the carpeted areas and floor. Wipe down any hard surfaces throughout the interior as well. And don't forget about the trunk.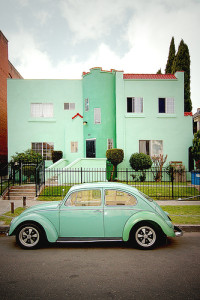 Routine Maintenance. Like home or work environments, each car is different. But unlike most buildings, cars come with owner manuals. Follow the routine maintenance suggested for the car. This includes regular oil changes, good tire pressure, battery checks, fluid checks, etc. Most places like Jiffy Lube will do all-inclusive packages. And, should the unforeseen occur, find a dependable and well-priced mechanic close to your home in advance – long before you need their services. It is also important to look after the exterior of the car. If your car is not looking as fresh on the outside like it did when you first got it and no amount of cleaning can sold this problem, it may be a good idea to get in touch with a auto body shop, who will be able to help you out. Most importantly, they'll be able to get your car looking brand new. You'll finally have the car looking the way you want it to, after so long.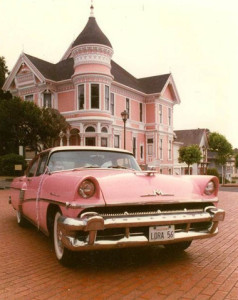 Love is in the Air. Make sure you have a good working air system in your car. Not only will this help with the desired climate for the occupants, it will also help to defrost the automobile should you live in a wintry area, and in defogging windows. Roll down the windows periodically to let in fresh air from the outside.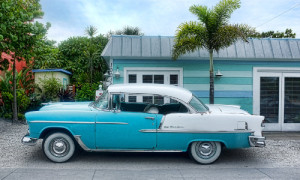 Aromatherapy. I love those little scent trees available at gas stations. Yankee Candle Company also has a good selection of air fresheners. Any type of dollar store should have some offerings as well. Or, if you want to go more natural, use essential oils. Place some drops of essential oil on a fragment of broken terra-cotta (available for free at virtually any nursery), and put in a nondescript place in the car. Different scents can help in different ways. For example, if you have a nine-to-five position, and getting around in the morning is a challenge, having the aroma of mint or rosemary in a car will help "wake up" the occupants. In short, make your car smell good!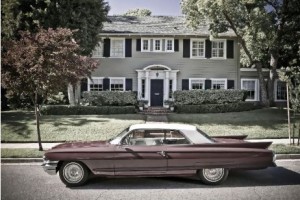 Car Insurance. Regardless of how good of a driver one is, there are those on the road that are not. For your safety and to cover yourself in case anything was to happen, making sure you have the right sort of insurance is essential. When you are on the road, it is better to be safe than sorry. Did you know the average cost of auto insurance can change depending on a number of factors, including how good of a driver you are, your age and your daily drive time? It is also possible to save money on your auto insurance by taking a course for defensive driving online. If this is new to you, doing your research before going any further may be the best option. Not every insurance policy is expensive, so it is important to look into finding the best deals on the market. I also suggest going with a reputable company and broker. Mercury, Geico, and Progressive are excellent examples of great insurance companies. Consumer Affairs has a great article on the best car insurance companies for 2015 here: http://www.consumeraffairs.com/insurance/car.html Even if you live in New Hampshire (the only state that does not require car insurance by law), I strongly recommend having good insurance with collision coverage. Also, consider joining The Auto Club, as their membership perks are truly excellent – providing one with more time and money, and thus more abundance.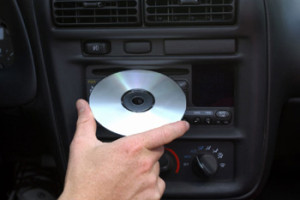 Music. I consider this an essential part to driving. Make sure your car has a great sound system and a good working radio. Also have CD's or your own portable music with you as well, in case the radio has nothing of appeal. Having music playing in the car makes the ride seem much shorter than it actually is.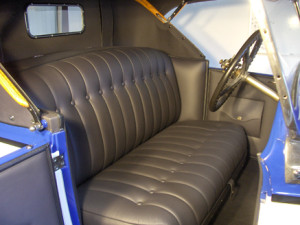 Items of Luxury. Other things that can make car rides more enjoyable are:

Car charger for your cell phone and other portable devices.
Travel tissue
Bottled water
Non-perishable car snacks (no one likes to drive hungry)
Gum or breath mints (no bad breath)
Lint rollers
Blankets
Travel waste basket
Physical map of the area (should one not have cell coverage/power)
Sewing kit, first-aid kit, and extra band-aids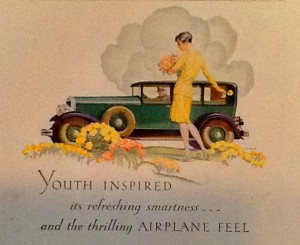 Driving in any form should be performed with safety, style and ease. I hope the tips above will help to make your next jaunt on the highway a merry one. Safe Travels!